"Apocalipsis" in the Cuenca Religious Music Week
Written by Cristina Martí
Wednesday 2nd March 2011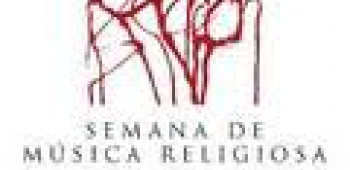 On
17 April
, Palm Sunday, the first public performance of the work
Apocalipsis
by
Jesús Torres
, commissioned for the
50th Cuenca Religious Music Week
, will take place at the Iglesia de la Merced in the said city. It will be the fourth of the twenty-two concerts programmed from the 16 to 24 of the coming month of April for a musical event now dating back half a century. The composition is based on texts from the Apocalypse of St John in the New Testament and is intended to be performed by a Gregorian choir with seven members, two mixed choirs with twelve members each, seven percussionists, two pianos, two brass groups (two trumpets, two horns, two tenor trombones, two bass trombones) and one oboe. To this end it will count on to the most important Gregorian choir in Spain,
Schola Antiqua
, the French choir
Accentus
, and the
Ensemble Residencias
, all of them conducted by
Nacho de Paz
.
The work
While looking forward to the concert in order to discover this new composition by Jesus Torres, we can for the moment disclose that it lasts 49 minutes and consists of seven movements: I. Vision; II. The seven seals; III. The seven trumpets; IV. The beast; V. Fall of Babylon; VI. The last judgement; VII. The new Jerusalem The work of Jesús Torres has been published entirely by
Editorial Tritó
since 2002 and we expect it to be available in
our shop
in brief. Now you know: if you live in Cuenca or are lucky enough to spend your Easter holidays there, don't miss this concert or any of the others scheduled for the
50th Cuenca Religious Music Week.